Regulating Naturopathic Medicine since 1954.

---
Legislative changes on the way for the SANP!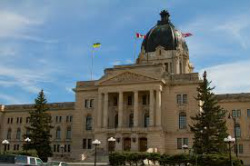 Naturopathic Medicine has been a hot topic in Saskatchewan these days!
Naturopathic Doctors have been a part of a regulated health profession with the Saskatchewan Ministry of Health since 1954. Only once in the past 60 years has our legislation undergone any significant changes (1978). We are due!
After almost 8 years of effort the Saskatchewan Association of Naturopathic Practitioners is excited that our proposed updated legislation has passed it's second reading in the provincial legislature. By May 2015 we hope to pass the third and final reading. In early April 2015 we made the news for our successes to date. As president of the Association I had the honor of speaking to the media on several occasions. Below I have these links posted should you desire to learn more about the proposed changes.
We appreciate all of the support and encouragement we have received to date. Please
"Like" our Facebook page
and show your support.
Read our article in:
The Weyburn Review
Read our article in:
The Leader Post
Watch us on:
CTV morning live
---
Listen to us on CBC's The Afternoon Edition:

---
Listen to us on News Talk CJME with Jill Slater and Dave Arnold: